Creation,
Today was the first double feature of the "Verse of the day". I not only recorded the video version which is available on Facebook ( and was LIVE) and on Youtube but the Podcast version is available also.
Best Plagiarism Checker & Proofreader">Best Plagiarism Checker & Proofreader
Both were done based on the "Verse of the day" from the www.bible.com and the additional verses were conveyed from www.biblegateway.com . The differences are the podcast is less time and more tailored to radio; while the video includes teaching, Facebook comments that explore definitions, links to help with study and many other blessings. Another difference is that salvation is called for in the video but is not during the podcast so if you need to accept Christ it can be more personal during the video experience.
God is good and both ways of him interpreting his word through me are awesome- for the most part they just have some basic differences and therefore you can get much out of both of them and both experiences are a blessing.
Bible.com and Biblegateway.com have their own "Verse of the day", going forward I may speak on the "Verse of the day" from the different verses or I may keep it the same, but that is all up to God and I truly only want to put forth what he wants me to talk about and not start doing things willy nilly within my own self and flesh.
I am not a vendor, affiliate, associate nor am sponsored by either the Bible.com nor Biblegateway.com but I am humbled that God uses me to interpret his word through these tools and I pray daily that what he has to say reaches the masses for the glorification of him and the Kingdom.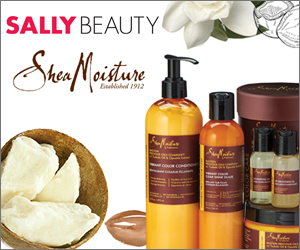 So please….join me daily for both, and know that God is thinking of us all daily. Times for the broadcast to be on are not definitive do to my work but if I will not be on I post a notification of such a change, As of now I am on 7 days a week and all teaching that was done is posted up to date.
God bless you!
wandasncredible appreciates you
***P.S. Links for the "Verse of the day"
"Verse of the day" Via Facebook
"Verse of the day" Via Podcast
"Verse of the day" Via Youtube
***Special Shoutout to the "YOU MIGHT BE A CHRISTIAN IF" page for turning 7 today. It is a blessed group I created and I thank the Lord for my administrators and all members! ***